Suzanne Shaw, Psy.D., MFT
(626) 396-9923 suzanneshawmft@gmail.com
236 W. Mountain Street, Suite 205, Pasadena, CA 91103
*Phone consultations are free. I do my best to return calls within 24 hours. I check emails less frequently and may take up to several days to get your message and respond.
Directions
Take the "Mountain St. / Seco St." exit off the 210 West. Turn east (away from the Rose Bowl) onto Mountain St. You'll see the office building right next to the freeway, on the south side of the street; turn into the driveway where you see the sign for 236 W. Mountain, and turn into the gated parking lot. Go around to the entrance to the second story on the side of the building facing the freeway. There is plenty of free parking. Go upstairs (there is an elevator as well if needed) to suite 205 and ring the doorbell to announce your arrival. Please do not arrive without making an appointment first, as I may not be there or I may be in session. Feel free to wait in the Flintridge Lounge (kitchen / eating area) one door down from my office until the session time. **Parking is free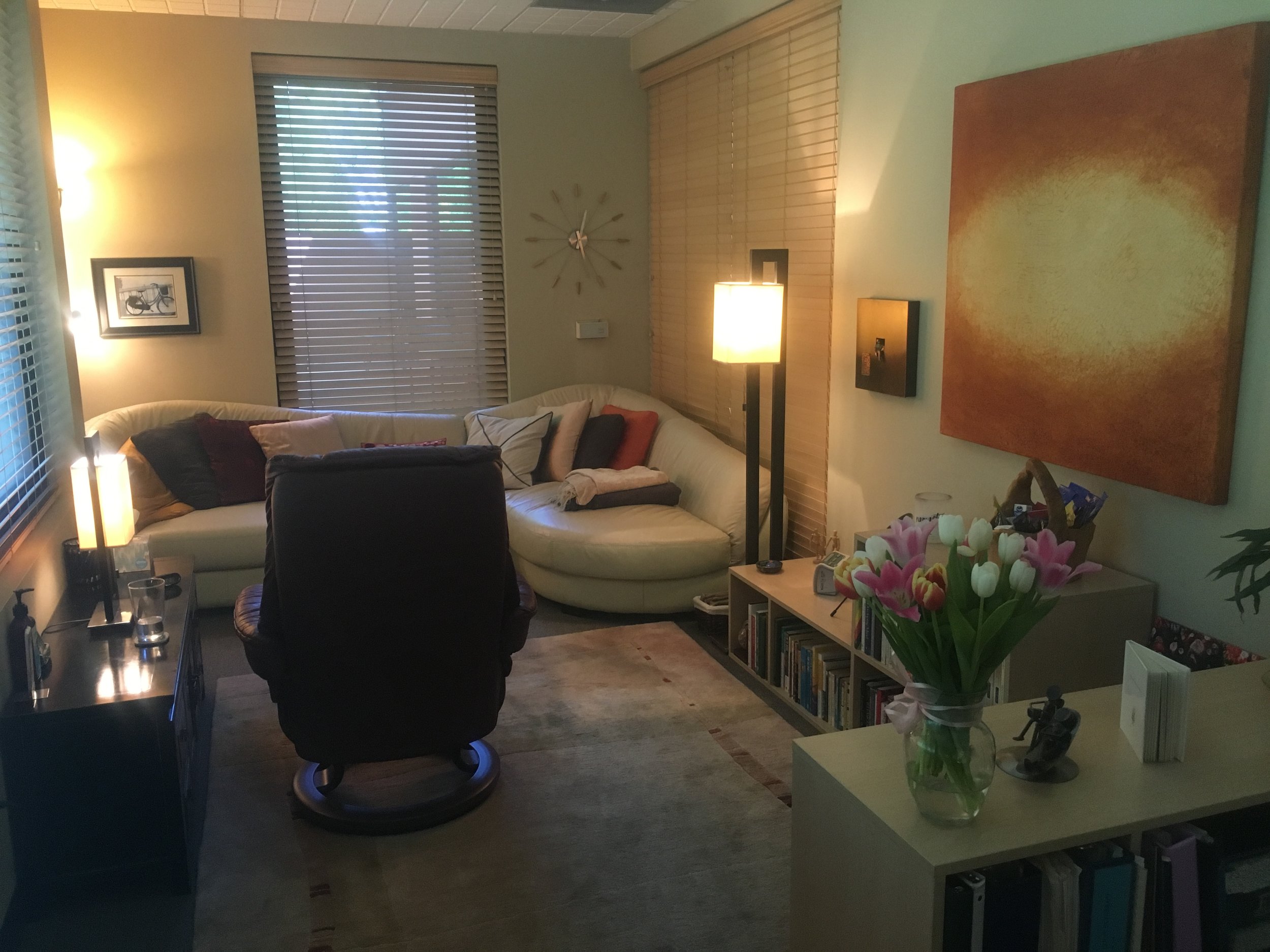 Call Today for a Complimentary Phone Consultation
I look forward to meeting you.